Staying Resilient: Controlling Hepatitis A Outbreak
Medical Director Notes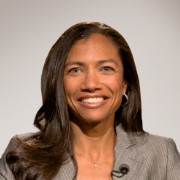 Dr. Kristen Feemster is the Medical Director of the Philadelphia Department of Public Health's Immunization Program.
Staying Resilient: Controlling Hepatitis A Outbreak
City personnel evacuated Kensington's last homeless encampment during January's polar vortex. Forty-five people left the Emerald City encampment and were referred for a combination of housing, medical or social services as a part of Mayor Kenney's Philadelphia Resilience Project.
Launched in October 2018, the Philadelphia Resilience Project aims to bolster affected Philadelphia neighborhoods by uniting partners to address homelessness, drug addiction, violence, metal health challenges, and neighborhood clean-up. While these are all crucial needs, it is also important to remember that persons and communities affected by the opioid crisis are at higher risk for certain infectious diseases. Indeed, Philadelphia has seen increases in Hepatitis A, B and C, HIV and syphilis within neighborhoods most affected by the crisis. Hepatitis A has been particularly concerning.
Now is the time to immunize everyone who should get a Hepatitis A vaccine and the Immunization Program is here to support your efforts
Many states are experiencing outbreaks of Hepatitis A, especially among homeless persons. Hepatitis A spreads when stool from infected persons contaminates food, water or other surfaces. It is much easier for the virus to spread when it is difficult to wash hands or have regular access to a bathroom. Hepatitis A can also be spread through sexual activity or sharing needles. That is one of the reasons why there have been a rising number of outbreaks in communities affected by homelessness and injection drug use. Since March 2017, several states have declared Hepatitis A outbreaks for a total of more than 4,000 cases, the majority of whom have been hospitalized and over fifty have died. Pennsylvania joined the list of affected states in November 2018. Fortunately, there are things we can do to prevent the outbreak from escalating here…vaccinate!
Hepatitis A vaccines were first introduced in the U.S. in 1996. Since then they have been routinely recommended for all infants 12-23 months old and for anyone at increased risk for Hepatitis A exposure. Why vaccinate 12 month olds? When Hepatitis A was more common, it was often spread by young children who would be more likely to have asymptomatic infection and could spread virus without knowing it. This strategy helps reduce the amount of hepatitis A in the community – but it won't stop all transmission. Only about 70% of infants get the vaccines. And there are many adolescent and adults who didn't have a chance to get vaccinated as kids. Now is the time to immunize everyone who should get a Hepatitis A vaccine and the Immunization Program is here to support your efforts
If you see children and adolescents in your practice, check whether your patients have received Hepatitis A vaccine and catch them up if they haven't. If you see adults, offer Hepatitis A vaccine to everyone but make sure you give it to your patients with a history of drug use or homelessness. Use our immunization registry, Philavax, to check your patients' immunization histories.
The Vaccines for Children (VFC) and Vaccines for Adults at Risk (VFAAR) programs can help you provide vaccines for publicly, under- or uninsured kids and uninsured adults.
If any of your patients have signs of acute hepatitis (fever, jaundice, nausea, light colored stools), test for Hepatitis A and report any positive results. We can help make sure that the virus won't spread to others.
Check the Health Information Portal for more information about Hepatitis A and other infections affecting persons who are homeless or use drugs.
In October and November, our team provided 222 Hepatitis A and over 200 influenza vaccines to people living in and around encampments in Kensington through street outreach. We have also collaborated with Prevention Point, Philadelphia's needle exchange program, to provide vaccines to their clients. While we have been able to target a high risk community, let's do what we can to increase Hepatitis A vaccination rates across the city.
Through partnership, we can contribute to resilient communities.