Notes from the Medical Director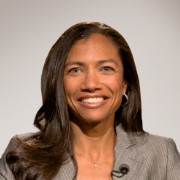 Dr. Kristen Feemster is the Medical Director of the Philadelphia Department of Public Health's Immunization Program.
HPV vaccine for adults?
On October 5, 2018, the Food and Drug Administration expanded the age range for HPV vaccines to include 27-45 years old men and women. The change has gotten a lot of coverage in the media and perhaps you have been getting questions about the expanded age range from patients, family or friends. Why was this change made and what does this change mean for you?
FDA approval does not mean that recommendations have changed.
While the FDA has approved the expanded age range, the Advisory Commission on Immunization Practices (ACIP), who makes our recommendations about when and to whom to give approved vaccines, has not yet changed their recommendations about who should get HPV vaccines. So, for now, HPV vaccines recommendations still focus on 9-26 year old males and females.
The committee has been reviewing information about not only how well HPV vaccines work, but also how much of an impact it is likely to have on preventing HPV infections, in this older age group. Adding a new recommendation takes resources to make sure there is enough vaccine supply, raise awareness and get providers ready to stock and recommend a vaccine. The ACIP considers all of this before making changes to the program.
Why wouldn't HPV vaccines be recommended for adults, especially since HPV is a sexually-transmitted infection?
Current recommendations for HPV vaccines target 11-12 years old adolescents for routine vaccination with catch up through age 26. Our current recommendation target younger age groups for several reasons:
The goal of vaccination is to get everyone protected BEFORE exposure: HPV vaccines work by providing immunity before exposure to the HPV types covered by the vaccine. Since HPV is a sexually transmitted infection, that means before onset of sexual activity. The best way to make sure this happens is to get kids vaccinated just as they are entering adolescence, well before likely exposure. HPV is very common- almost all of us are exposed at some point during adolescence and adulthood.
HPV vaccine can be given as a part of the adolescent vaccine platform: This approach also works well because young adolescents are coming in to get other vaccines, Tdap and MCV4, when they are 11 or 12 years old. This an excellent time to make sure adolescents have everything they need to keep them healthy as they enter middle and high school.
We have data that shows how well the vaccines work in this age group: The immune response in younger adolescents is so good, only 2 doses of the HPV vaccine are needed if you start the series before age 15 years, compared to 3 doses for older teens.
Recommendations have not included adults because as we get older, we are more likely to be exposed to HPV. Since the vaccine protects us BEFORE exposure- it won't help if we have already been infected by the types covered by the vaccine. So, for now, recommendations focus on early protection to get as much impact as possible.
If adults are more likely to already be exposed to HPV, why did the FDA approve the expanded age range?
Even though adults are more likely to be already exposed to HPV, adults are not likely to have been exposed to ALL the HPV types covered by the vaccine. That means that there may still be some benefit to vaccination. Let's say you have a patient who has been exposed to types 6 and 16. Your patient would still be protected against the 7 other types covered by the vaccine.
To make its decision, the FDA considered benefit by reviewing studies that show how well the vaccine works in women and men ages 27-45 years old. These studies looked at two things: the immune response (antibody levels) and vaccine effectiveness (ability to prevent HPV disease) in this age group. These studies showed that there is a good immune response but effectiveness is not quite as high since adults may have already been exposed to HPV before vaccination. No studies showed any safety issues.
Does this mean that I should or shouldn't vaccinate adults >27 years old?
Remember that recommendations from the ACIP still have not changed. Keep emphasizing routine vaccination for 11-12 year olds. This is the best and most cost-effective way to ensure good protection before exposure to any HPV and reduce the overall prevalence of HPV in the community. For this reason, it is difficult to know whether HPV vaccines will be recommended universally for adults aged 27-45 years old. But, there still may be room for individual decision making. While adolescents and young adults are at highest risk of first exposure to HPV once they become sexually active, that does not mean the exposure risk goes away. HPV vaccination for 27-45 year old adults could still provide protection against some HPV types, especially for adults who remain at risk of exposure (i.e. have a new partner). While our HPV vaccination rates have been improving, we are still below Healthy People 2020 goals so there are unvaccinated adults out there.
More to come…